We created an eco friendly dog leash made out of 100% ghost net, the plastic net that inundated the oceans and kill marine animals. By incentivising fishermen to extract ghost net, we then trained and empowered women in impoverished fishing villages to braid the net into rope and have our in-house team adorn it with colourful yarn. This was our first business model, 50% of the funds generated goes to the fishing villages and designers and the other half back into our foundation. It's a win win all around. In 2018, ACF won the WWF Green Innovation Challenge with this creation that has proven to be a big success locally and internationally.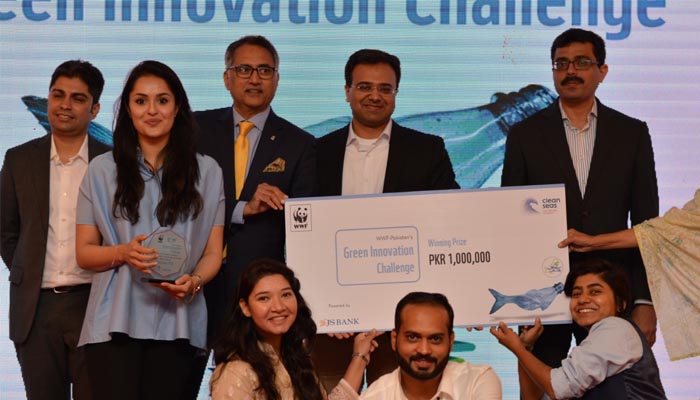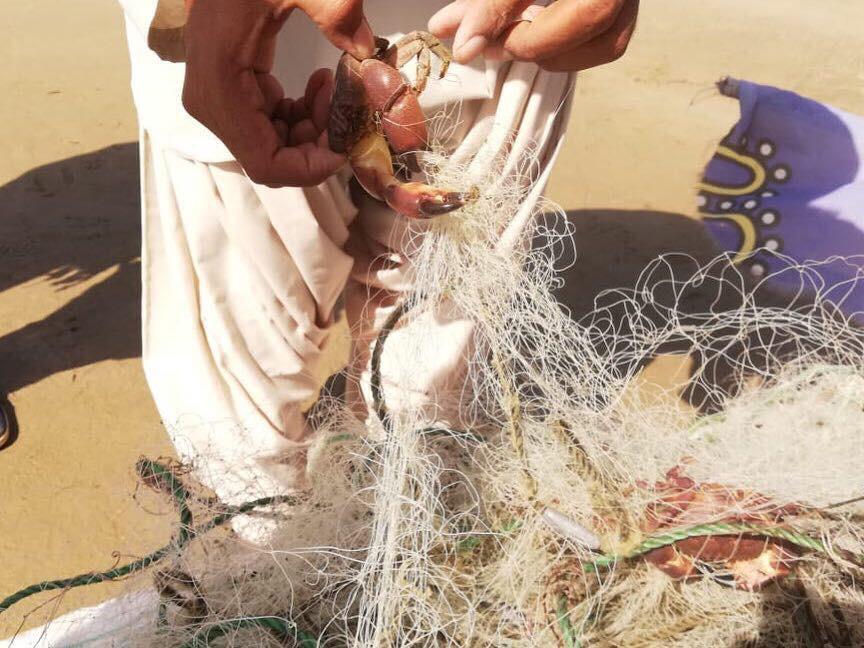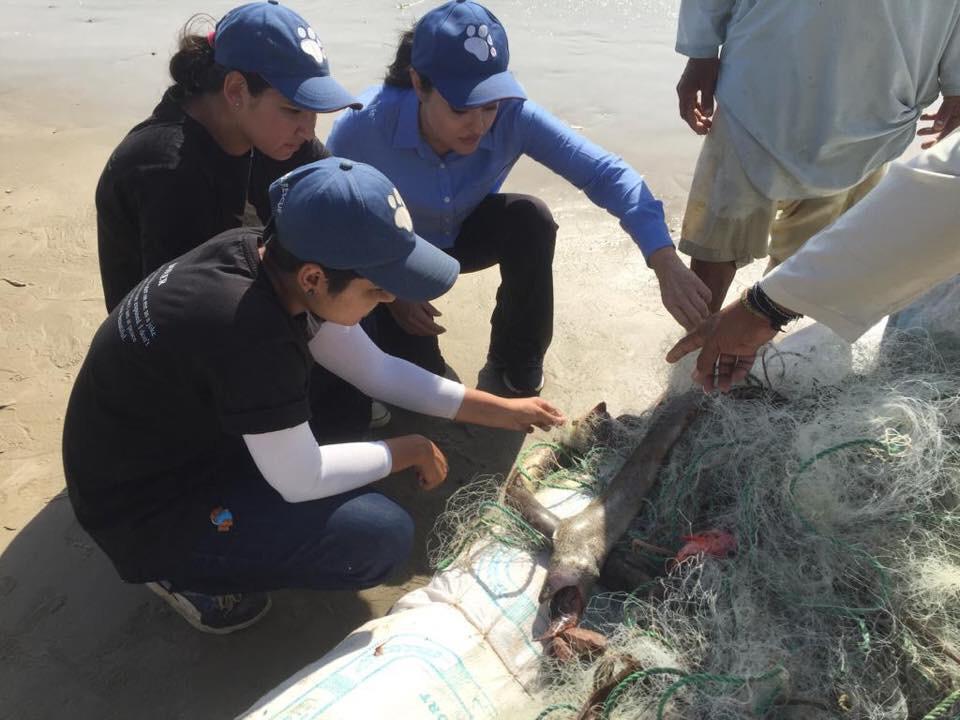 In order to create value out of waste, the ACF created a dog leash made out of 100% ghost net. It is handmade by women we have employed in the impoverished fishing villages that have been trained in braiding the leash by our team. One leash is made of 0.5kg to 0.75kg of ghost net. And is extremely sturdy and strong for dogs of any size or strength. We also pay the fishermen Rs 8000 per dive (2 fishermen=1 dive) to extract the ghost net. Approximately 2 tonnes of ghost net can be retrieved in the duration of 1 dive. The fishermen then clean the net and the women have learned to bunch it up together and braid it in order to make the ghost net ropes. One leash takes between 1 to 2 hours to make. The women then line the ropes with scraps of thick cloth such as denim before our interns do the final adorning of yarn work to make the colorful leashes you see today!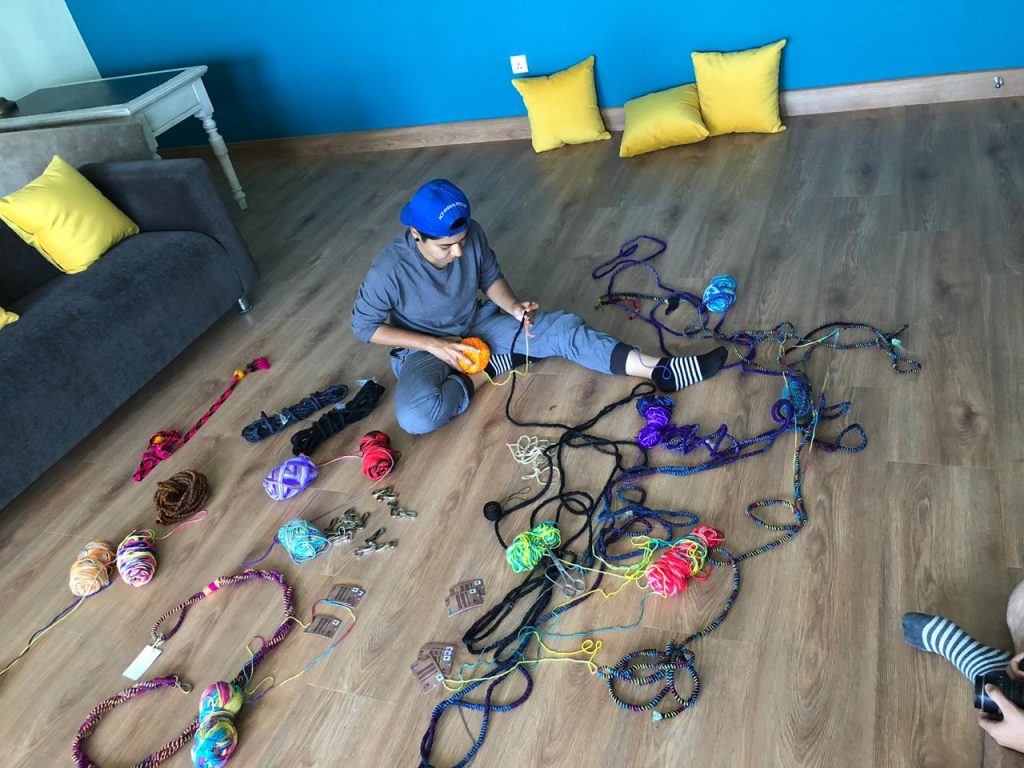 The raw material costs Rs.0 other than that the yarn that costs Rs 200 per yarn roll. We have created a product close to our heart-Animal welfare.
Benefits:
We extract the plastic from the oceans
Give jobs and skills to women in impoverished areas to help them become independent and self-sufficient
Have found consistent use of ghost net in dog leashes hence the need will keep growing exponentially
Raw material costs next to nothing
Have given the fishing communities an incentive to clean the oceans and improve their quality of life
This skill can be adapted and replicated anywhere in the world to clean our seas
The dog leash is a forever leash without much wear or tear
Saving marine animals
Giving pet owners a chance to be more eco-friendly
Walking your dog on the leash is like a walking advertisement for cleaning our oceans
Such a product has not been made in the world before
Leash colors can be customized and handmade
One leash is roughly 5 feet long if not a bit longer
We are aiming to sell one between 30 to 35 dollars.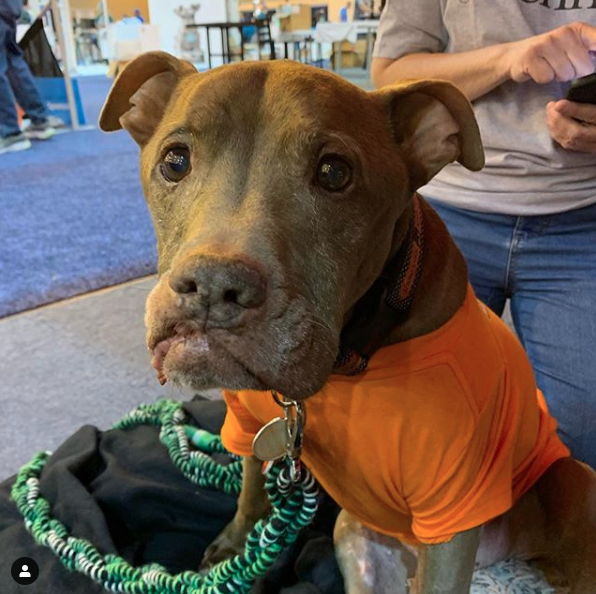 Aladdin wearing the ACF Eco-Friendly Leash:
Aladdin is a Ronald McDonald House Ambassador dog, his favorite duty! He visits schools doing a humane educational, anti-bullying program. He is a trained crisis response dog and spent a week in Orlando last year after the shooting doing therapy visits and fundraising for the Victims Fund. He works with the Philadelphia Police, fundraising for the Fallen Officers Fund and attending the events they do with special needs children. He is an ambassador dog for Tito's Vodka for Dog People Campaign and together they have raised over 300,000 for rescues and shelters all over. He also works with Veterans and PACT for Animals.
WHEN YOU PURCHASE A DOG LEASH Half the proceeds will go towards the labor and half will go directly back to our animals' charity to help us grow and become more self-sufficient and not so dependent on donor support.
It's a win-win all around!