The first-of-it's-kind animal rescue organisation in Pakistan that rescues and rehabilitates abused and injured homeless, street animals and labour animals alongside highlighting the important role of empathy and compassion to help create a much more civilised and kinder society.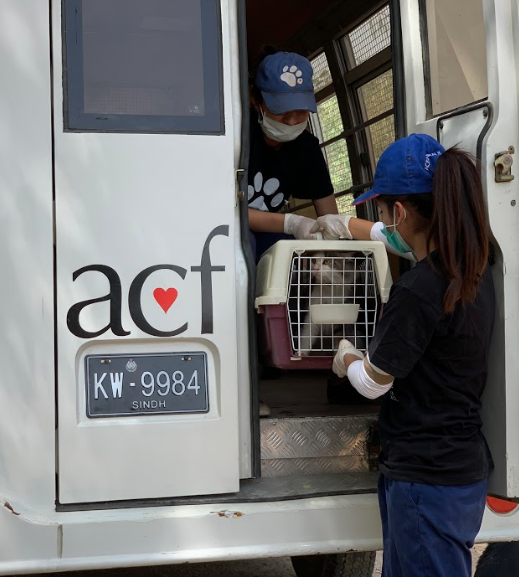 To change mindsets.
To empower those who are marginalized and neglected
To educate people on ideas of empathy and compassion
To give homeless animals that have undergone severe abuse a second chance at a better life.
To help animals and people integrate and live as one in their environment.
To promote the idea of a cleaner and greener environment and conserving natural habitats
To highlight issues regarding animals that have direct relevance to other issues in society
To be a platform where all species of animals are heard
To encourage the youth to expand their minds and evolve their thought process
To transform lives.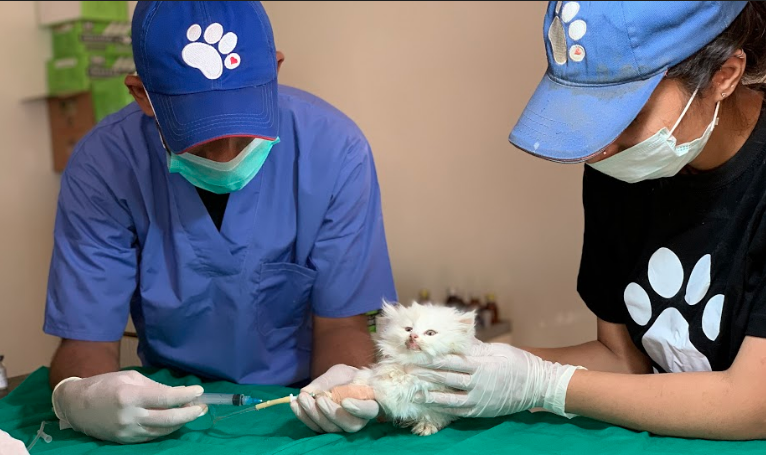 Founded in 2013, ACF was created with the vision of assisting and empowering marginalized and neglected communities that society usually deems helpless, that are on the lowest rungs of the ladder of hope because their suffering has never been noticed to begin with.
ACF is rooted in the philosophy that the only fundamental test of what is real in life is a living being's ability to suffer. If a living being can feel suffering or enjoyment, it is our duty to ensure we minimize suffering as much as we can.
By expanding our worlds to include other living beings in it to live a life of dignity and freedom, will benefit human flourishing and positive growth of society overall.
ACF created the first rescue service, sanctuary, and shelter for abused and injured street animals-dogs, cats and birds you see daily. We also rescue and rehabilitate abandoned & abused donkeys that are used as a primary mode of transport in Pakistan for the majority of the daily wagers.
Our facilities act like a special needs home, an orphanage, an old age home and a shelter for homeless, emotionally wounded animals.
Over time, we have rescued thousands of animals and uncovered frighteningly high levels of abuse that inundate our society. We run educational and motivational programmes on empathy and compassion, based in ideas extracted from moral philosophy, the study of ethics, and psychology.
We hold several outreach programmes related to the betterment of animals by empowering people around them.
Our Social Enterprise TRIO works to clean our oceans by incentivising fishermen to extract ghost net that traps and kills thousands of sea animals and empower the women living in fishing villages to create products such as our award-winning ghost net dog leash out of the wasted plastic net.
We aim to embody the empathy we try to spread through our actions and are attempting to take concrete steps to bring about protection for animals in the country.
We aim to encourage and inspire people to not just adopt this mission as a cause to love, but as a philosophy to adopt as a way of life.
The world is always better when we learn to coexist and we intend to work on the grassroots level of that change by inspiring those around us to be kind to those who cannot do anything for you in return, and to protect the most vulnerable in society. We are confident that the more this mindset is adopted, the more there will be a trickle-down effect of kindness, goodness, compassion, tolerance and acceptance in society as a whole.
Total Number of Animals Rescued